News
This Week in Wine Country: Watkins Glen Area Chamber of Commerce
WATKINS GLEN, NY (WENY) -- This week in wine country, sponsored by Finger Lakes Wine Country, we're learning more about all of the events coming up in December with the Watkins Glen Chamber of Commerce.
The Chamber has several events happening in the month of December. On December 10th, the annual Watkins Glen Village Christmas parade is happening on Franklin Street. Family-friendly events kick off downtown at 5pm, and the parade begins at 6:30. The night caps off with fireworks over Seneca Lake, which are also happening on Saturday. The event is in partnership with the Watkins Glen Area Chamber of Commerce, and Watkins Glen Promotions.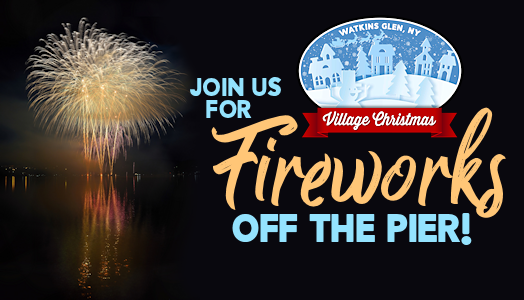 Beginning December 10th and running through January 10th, is Holiday Lights - Schuyler Style. Business owners and residents are taking place in a holiday lights competition, where the community can vote! A map of all participating entries will be placed on the Watkins Glen Area Chamber of Commerce website, where visitors can drive by, view the competitors and then fill out a ballot for their favorites. Winning entries will win cash prizes!