News
BookFest 2023 Celebrates Love of Reading
ELMIRA, NY (WENY) -- Fostering a love of reading was at the center of an event in downtown Elmira on Sunday.
BookFest 2023 return to Wisner park, thanks to the Family Reading Partnership of Chemung Valley. 
"The heart of all of it is reading. And showing that books are fun, that everyone, everyone can enjoy and find a place in books," explained BookFest chair, Michelle Halperin.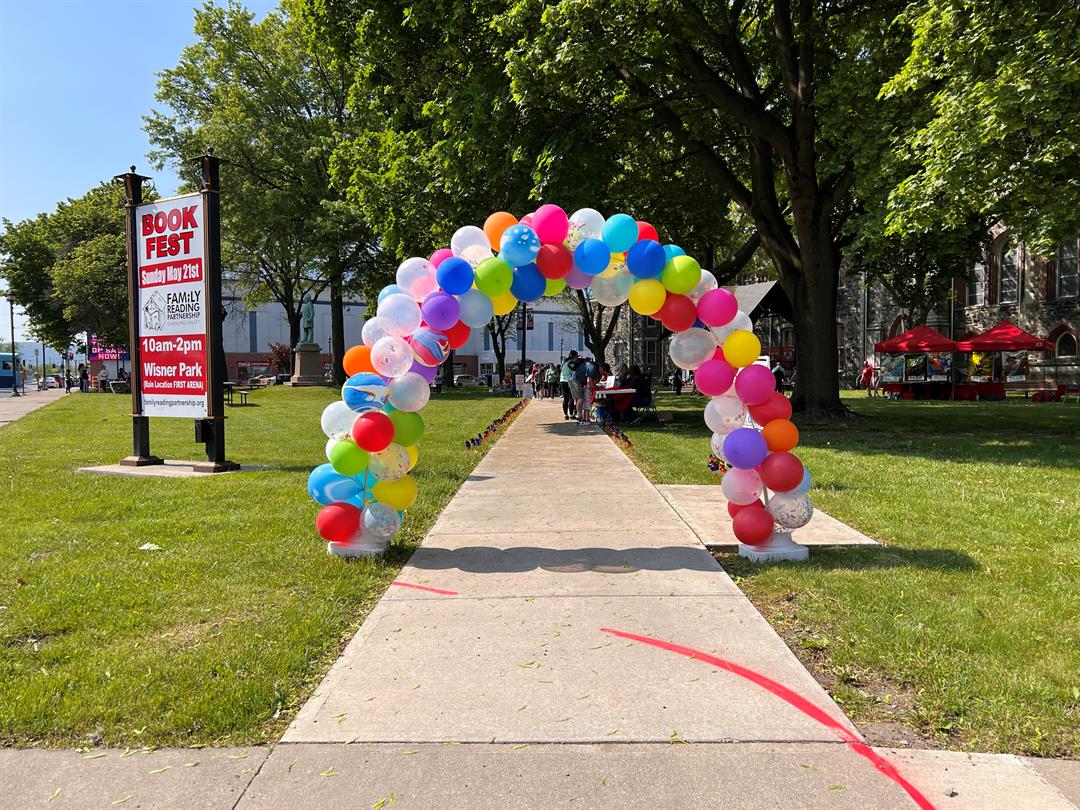 Book lovers of all ages could meet with beloved book characters roaming around the park, we well as new ones waiting to be discovered. From Harry Potter and Hagrid, Clifford the Big Red Dog and Pete the Cat, kids could take photos, as well as enjoy a number of book-themed backdrops, like "Don't Let the Pigeon Drive the Bus!"
Kids attending BookFest recieved a passport at check-in, before making their way around to different activity stations throughout the park. At each station they would receive a stamp, and could redeem their stamps for different raffles and giveaways, like a free ice cream.
This year's theme was "Be Bold! Be Brave! Be You!" which is exactly what author Charde Vera said her stories are all about. Vera has published two children's books, titled "She Is" and "He Is" - meant to encourage self confidence and kindness. She said it took a long time to build the self confidence to write her own stories, and that's exactly what she wants to instill in kids today.
"For me, I've always loved books all my life... I always knew I wanted to be an author one day, I just never thought it was possible, because I never had the confidence, I never believed in myself. So when I finally was like 'OK, you know what, I'm gonna write a book,' I thought that would be the perfect thing. I think children need that, they need to believe and trust and love themselves, and that's what my books are pretty much about. So it's crazy because my books also still help me to this today, with all the affirmations, 'I am confident, I am brave,' it was so important for me, I felt like kids needed it, I needed it growing up so I wanted to put it out into the world," Vera explained. "My books are definitely very diverse, they're very inclusive, so when the children are like 'I love that, and I love her hair, it looks like mine' so it just feels so good, and I feel so honored to be here, it's an amazing feeling."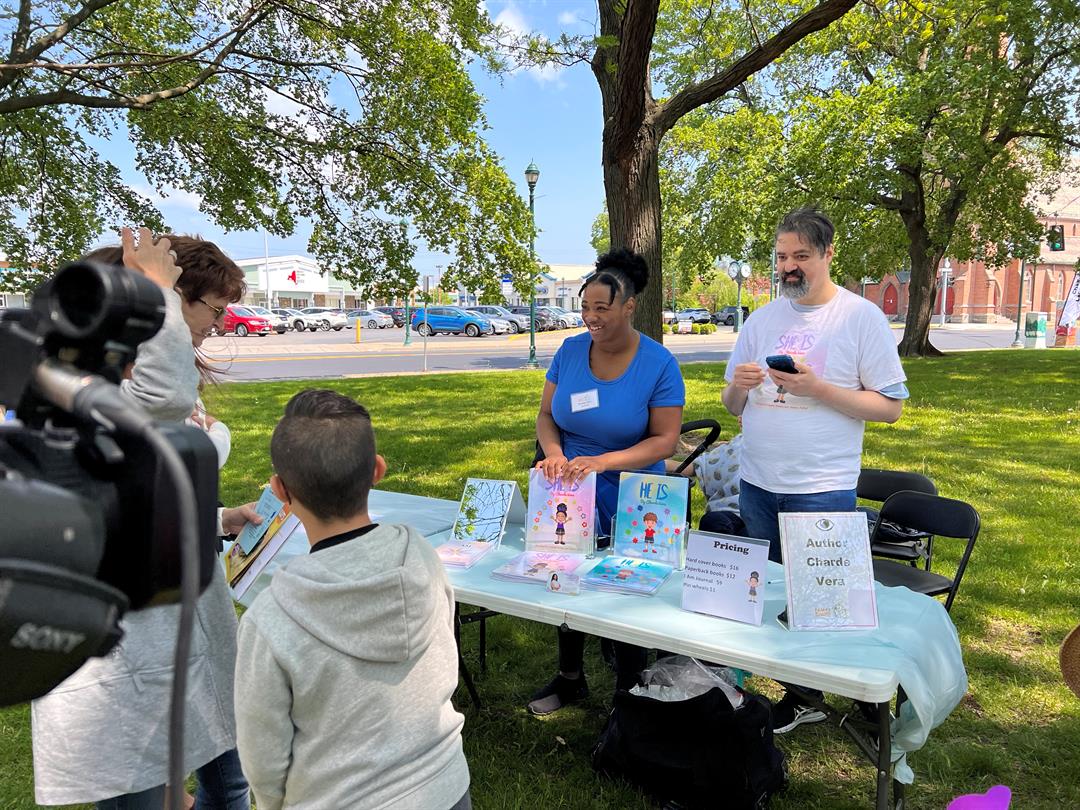 Vera was one of three authors holding book signings at BookFest; others included authors Kevin Coolidge of Wellsboro, and Matt McElligott of Rochester.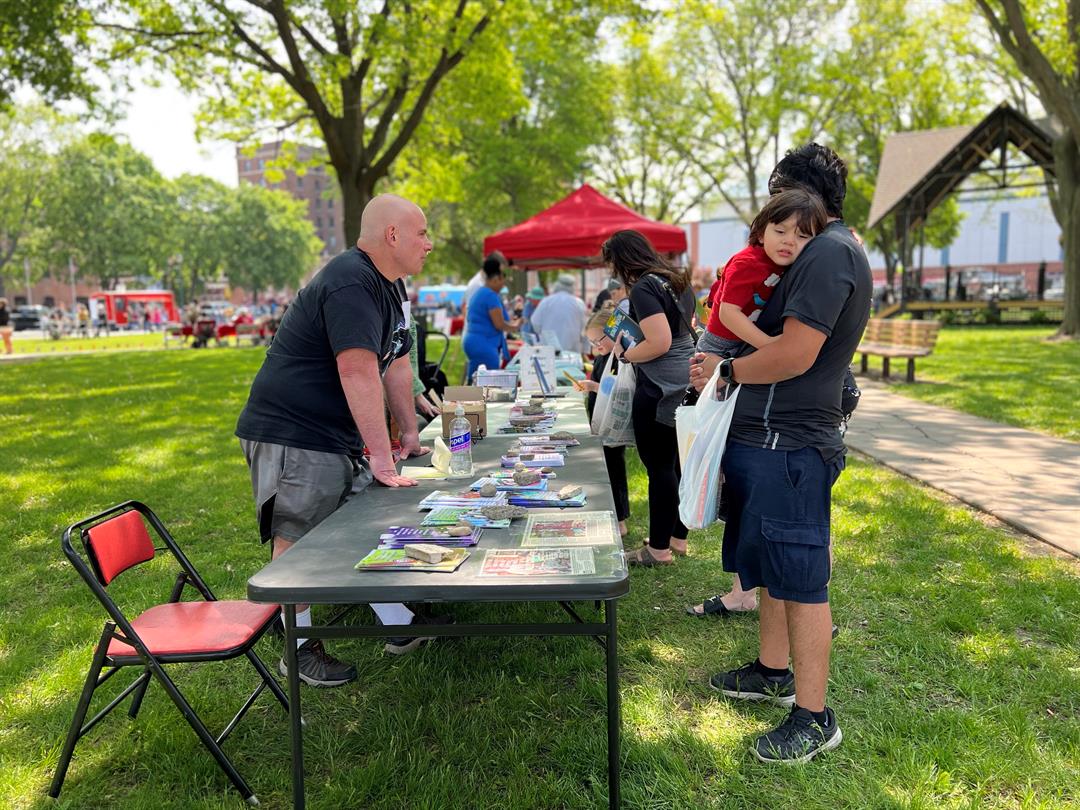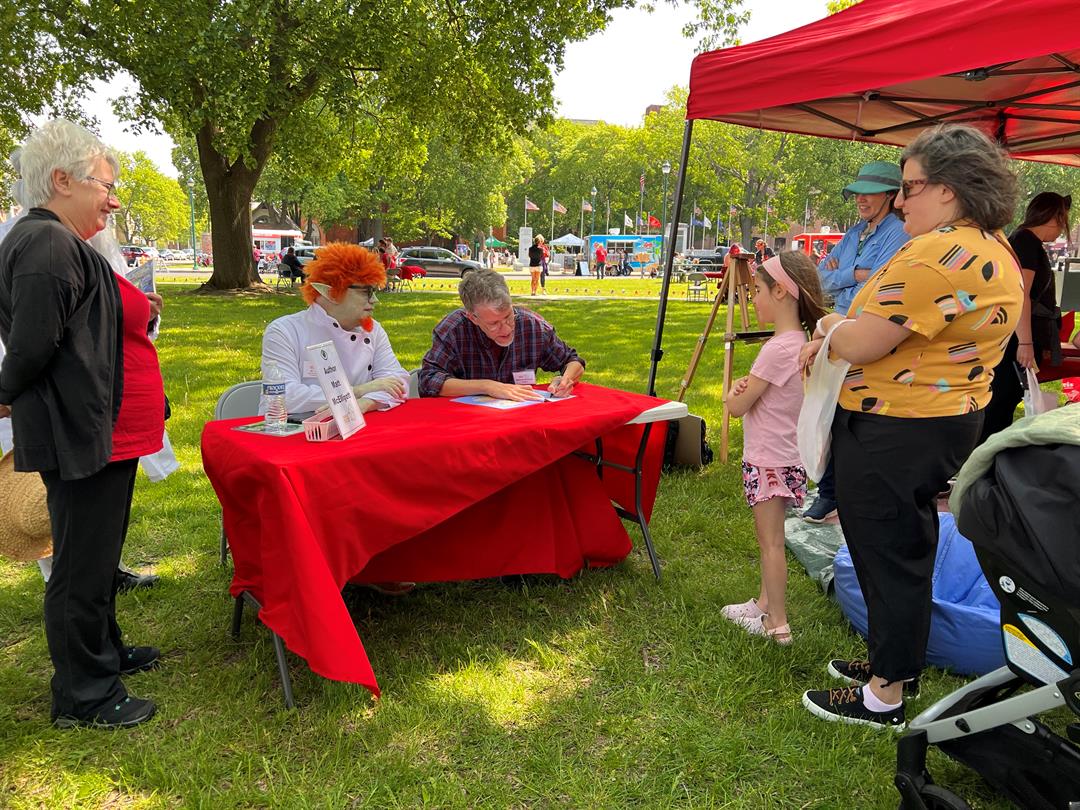 Kids could also take home a variety of pre-owned books for free, through the Family Reading Partnership of Chemung Valley's own tent at BookFest. 
"We really enjoy giving the new books out, the gently used books; a lot of people are familiar with our Bright Red Bookshelf. So this is a really great way to punctuate what we do," said Halperin.