Ithaca man arrested following alleged domestic incident
ITHACA, N.Y. (WENY) -- An Ithaca man was arrested Thursday following a violent incident in the city. Ithaca Police arrested 40-year-old Gregory Hayden after allegedly stopping him while he was in the process of beating someone. Police say someone at the s
November 25th, 7:52 AM EST
by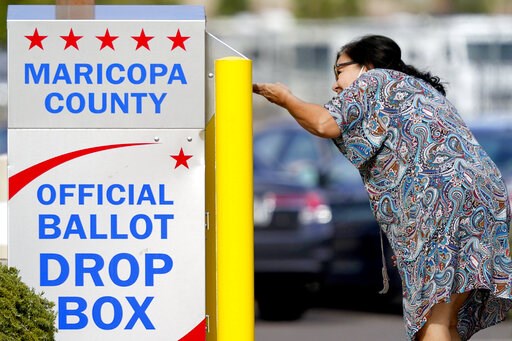 Midterms free of feared chaos as voting experts look to 2024
Fears of aggressive poll watchers sowing chaos at polling stations or conservative groups trying to intimidate votes didn't materialize on Election Day as many election officials and voting rights experts had feared.
November 25th, 7:34 AM EST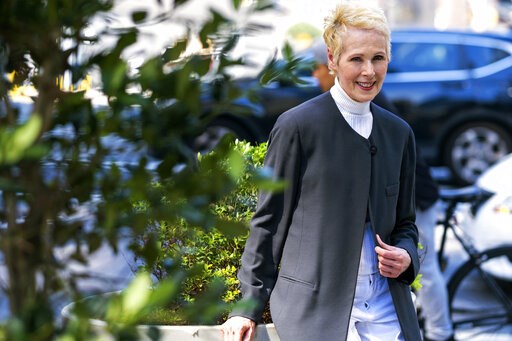 Writer who accused Trump of 1990s rape files new lawsuit
A writer who accused former President Donald Trump of rape filed an upgraded lawsuit against him Thursday in New York, minutes after a new state law took effect allowing victims of sexual violence to sue over attacks that occurred decades ago.
November 24th, 1:43 PM EST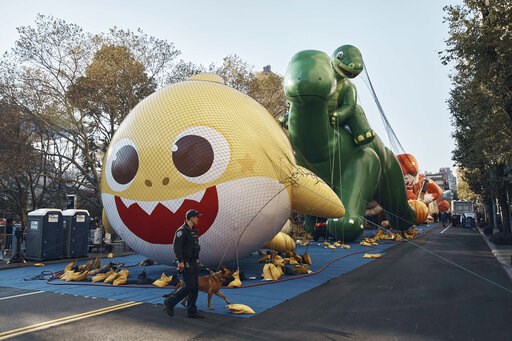 NYPD: No known threats to Macy's parade, but tight security
New York is planning tight security around the Macy's Thanksgiving Day Parade in the wake of mass shootings elsewhere in the U.S. Police said Wednesday that there's no known, credible threat to the famed event itself.
November 23rd, 8:05 PM EST
Local suicide support group holds annual Toy Drive in honor of lost loved ones
ELMIRA, N.Y. (WENY) -- Members of a local suicide support group in the Southern Tier are honoring their lost loved ones by giving back to the community this holiday season. Smile Through The Storms
November 23rd, 8:08 AM EST
by
Ithaca City School District superintendent subpoenaed following safety concerns
ITHACA, N.Y. (WENY) -- A State Supreme Court Judge subpoenaed the superintendent of Ithaca City School District to appear in court after students, parents and faculty members voiced their concerns over the district's response to school threats. According
November 23rd, 7:35 AM EST
by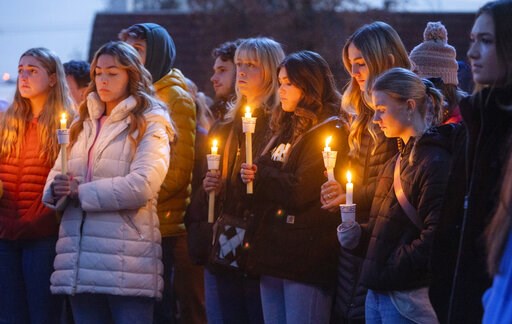 Cops investigating Idaho stabbings say stalker tips unproven
Authorities investigating the stabbing deaths of four University of Idaho students as they slept say detectives have looked extensively into information that one of the victims had a stalker and have not been able to verify it.
November 22nd, 10:14 PM EST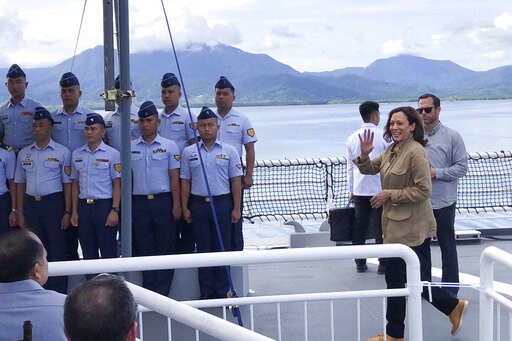 VP Harris urges defense of sovereignty in South China Sea
U.S. Vice President Kamala Harris will fly to a western Philippine island province at the edge of the South China Sea to amplify America's support to its treaty ally and underline U.S. interest in freedom of navigation in the disputed waters.
November 22nd, 6:44 AM EST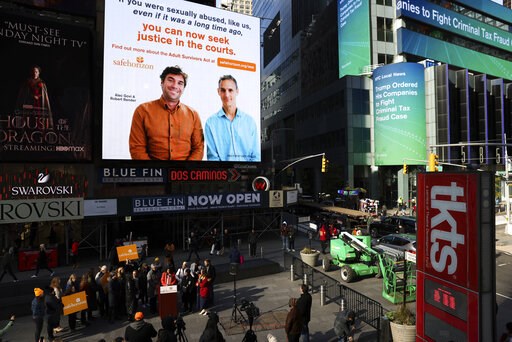 Wave of sex abuse lawsuits seen as NY opens door for victims
Sexual assault victims in New York are getting a one-time opportunity to sue their abusers under a new law expected to bring a wave of litigation against prison guards, middle managers, doctors and prominent figures including former President Donald Trump.
November 22nd, 12:39 AM EST
Stories from Ukraine: Volunteers Prep Food for Soldiers
LVIV, UKRAINE- Our coverage of Stories from Ukraine continues. Our crew came across a group of people from all over the world volunteering in Ukraine. Their mission? To provide food for the soldiers fighting at the front. Pulling out bags and bags of food
November 20th, 7:02 PM EST
by
Stories from Ukraine: PA Company Preps to Help Rebuild Ukraine
KRAKOW, POLAND- Our coverage of Stories from Ukraine continues. Many people have wondered when will this war come to an end. For one local Erie, Pennsylvania company, they're prepping for how they can help Ukraine when that day comes. In the old nor
November 19th, 2:39 PM EST
by