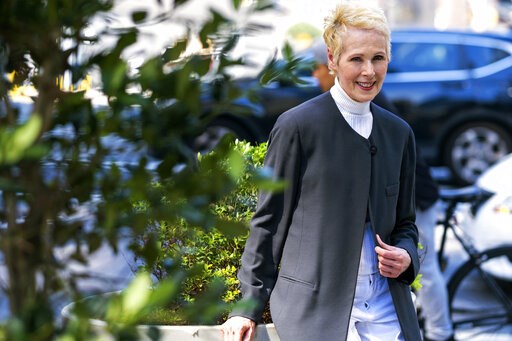 Writer who accused Trump of 1990s rape files new lawsuit
A writer who accused former President Donald Trump of rape filed an upgraded lawsuit against him Thursday in New York, minutes after a new state law took effect allowing victims of sexual violence to sue over attacks that occurred decades ago.
November 24th, 1:43 PM EST
Local suicide support group holds annual Toy Drive in honor of lost loved ones
ELMIRA, N.Y. (WENY) -- Members of a local suicide support group in the Southern Tier are honoring their lost loved ones by giving back to the community this holiday season. Smile Through The Storms
November 23rd, 8:08 AM EST
by
Ithaca City School District superintendent subpoenaed following safety concerns
ITHACA, N.Y. (WENY) -- A State Supreme Court Judge subpoenaed the superintendent of Ithaca City School District to appear in court after students, parents and faculty members voiced their concerns over the district's response to school threats. According
November 23rd, 7:35 AM EST
by
PA Officials Offer Fire Safety Tips Ahead of Thanksgiving
Residential building fires are over twice as likely to occur on thanksgiving day than any other day of the year. Each year, an average of two-thousand-three-hundred residential fires occur nationwide on thanksgiving day. 
November 22nd, 5:11 PM EST
by
Grandparents, Officials Discuss Challenges and Resources for Raising Grandchildren as Result of Addiction Crisis
According to Pennsylvania officials, nearly 260,000 children live in households headed by grandparents or other relatives. The number of grandparents raising grandchildren is rising, and in many cases is due to the drug overdose crisis. 
November 21st, 4:34 PM EST
by