News
Last Chance for Pumpkin Picking at Smithome Farms
BIG FLATS, N.Y. (WENY) -- Halloween is right around the corner and Smithome Farms is giving people one last chance to find the perfect pumpkin.  
Smithome Farms is one of the only pumpkin patches in the Southern Tier where you can pick out your own pumpkin. Tyler Smith, co-owner of Smithome Farms, said his family has been running the pumpkin patch for nearly 20 years. He added, their patch is special to the Southern Tier because they put a big emphasis on family. 
"We're very family-oriented," he said. "You can grab a wagon and head out to the patch on your own. We have about three to four acres of pumpkins you can pick from." 
Smith encouraged people to check out local patches before heading to the grocery store for a pumpkin. 
"You've got a lot more variety," he said. "We plant dozens of different seeds...different colors. We've got white, speckled, orange, and green...and different sized stems."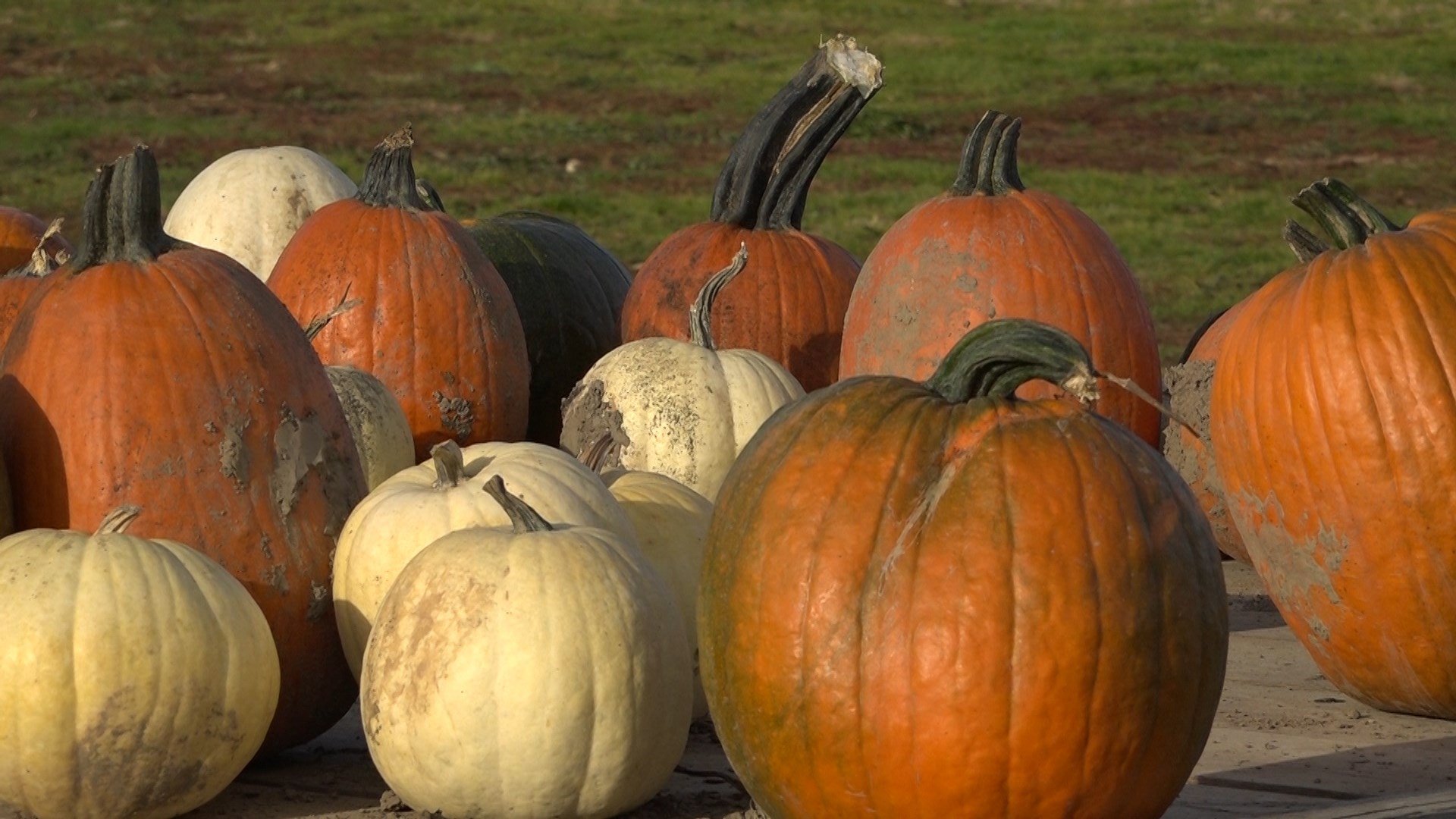 People can do more than pick pumpkins at Smithome Farms. Smith said there is something for everybody to do at his family's farm from playing with the apple canon to hay rides. 
"We have a lot of small kids' activities," he said. "We have a hay ride that everybody can participate in, five-acre corn maze, and small events in our activity booth, haystack search and duck racing for the little kids."  
 Azylnn Flynn, Mia Smith, Aiden Hoffman, and Emma Hoffman went as a group to Smithome Farms to enjoy the fun-filled activities. 
"We might do some pumpkins," said Aiden Hoffman. 
 "And, the hay ride," said Flynn and Smith. "Yeah, the hay ride!"  
Smith said there is a perfect pumpkin for everyone, you just have to know what you are looking for. 
"It depends on what size you're looking for. If you're going to be carving a jack-o-lantern or eating it for a pie...you're going to want a smaller one for a pie to get more meat and less seeds," he said. "Or a bigger one to carve the biggest face you can."  
The pumpkin patch will be open from 11 am to 5 pm on Saturday and Sunday. If you're looking to grab a pumpkin before Halloween, next weekend is your last chance.