News
The Ithaca Tompkins International Airport welcomes everyone inside
ITHACA, N.Y. (WENY) -- Changes are coming to the Ithaca Tompkins International Airport and it involves accessibility. The Airport Director, Roxan Noble, invited the public to come to the terminal for a town hall meeting, Wednesday afternoon. 
"We're just wanting to get information out to the community," she said. "That's what tonight is about...where we're at, what we've been doing, the changes we currently have in our flights...we have JFK on Delta...we have Newark on United...we're making sure people are aware of that." 
Noble wants people to "fly Ithaca" whenever they have that option, before searching for flights, elsewhere. 
"One of the things we're stressing is...you may not be able to fly out of Ithaca, but try to," she said. "Always try Ithaca first. If you can check...sometimes, if you can move your flight a day, you can get a price comparable to Syracuse...Elmira...that's what we're hoping." 
She said it can be hard not to notice myths about flights being unavailable via social media. During the town hall meeting, she wanted people to get the facts before assuming the airport does not have available flights. 
"'Ithaca is closed,'" she said. "I've heard that...where, it's not closed. It may be an issue with weather or something in another place but Ithaca has remained open...just getting information out there on what they should check and what they should do."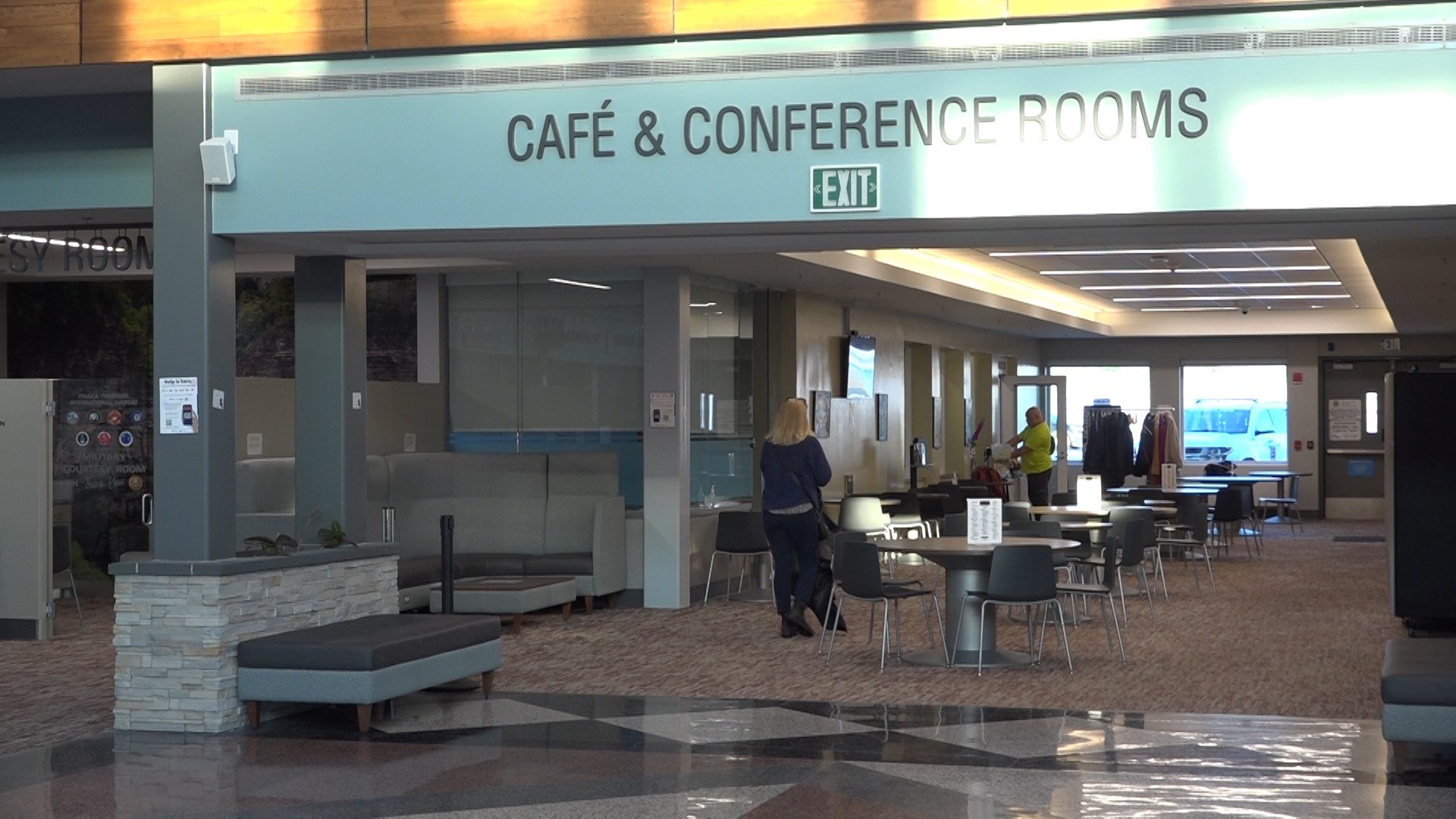 Noble hopes to see more people choose the airport to host conferences and stop by for lunch in the café. Anything to bring in more foot traffic.