News
Tommy Hilfiger visits Ray Jewelers to meet with local designers and champions for inclusivity
ELMIRA, N.Y. (WENY) -- It started with a dream for Tommy Hilfiger here in Elmira. He opened his first store located on Main street in 1969 called "The People's Place". 54 years later, the clothing line has become a global force influencing new generations.  
Ray Jewelers hosted a meet and greet on Sept. 15th from 11 a.m. to 12 p.m. where members of the community met with their old-time friend. Guests came by the numbers to the jewelry store to meet with Hilfiger. Some remembered him as a classmate sitting a couple seats over, others were from a younger generation finding inspiration. 
Among the crowd was Akira Ducot, a fashion designer at Elmira high school who met the hometown icon. 
"My mom had told me that Tommy would be here, and it's honestly really inspiring that he came from Elmira and stuff, so I wanted to show him some of my sketches."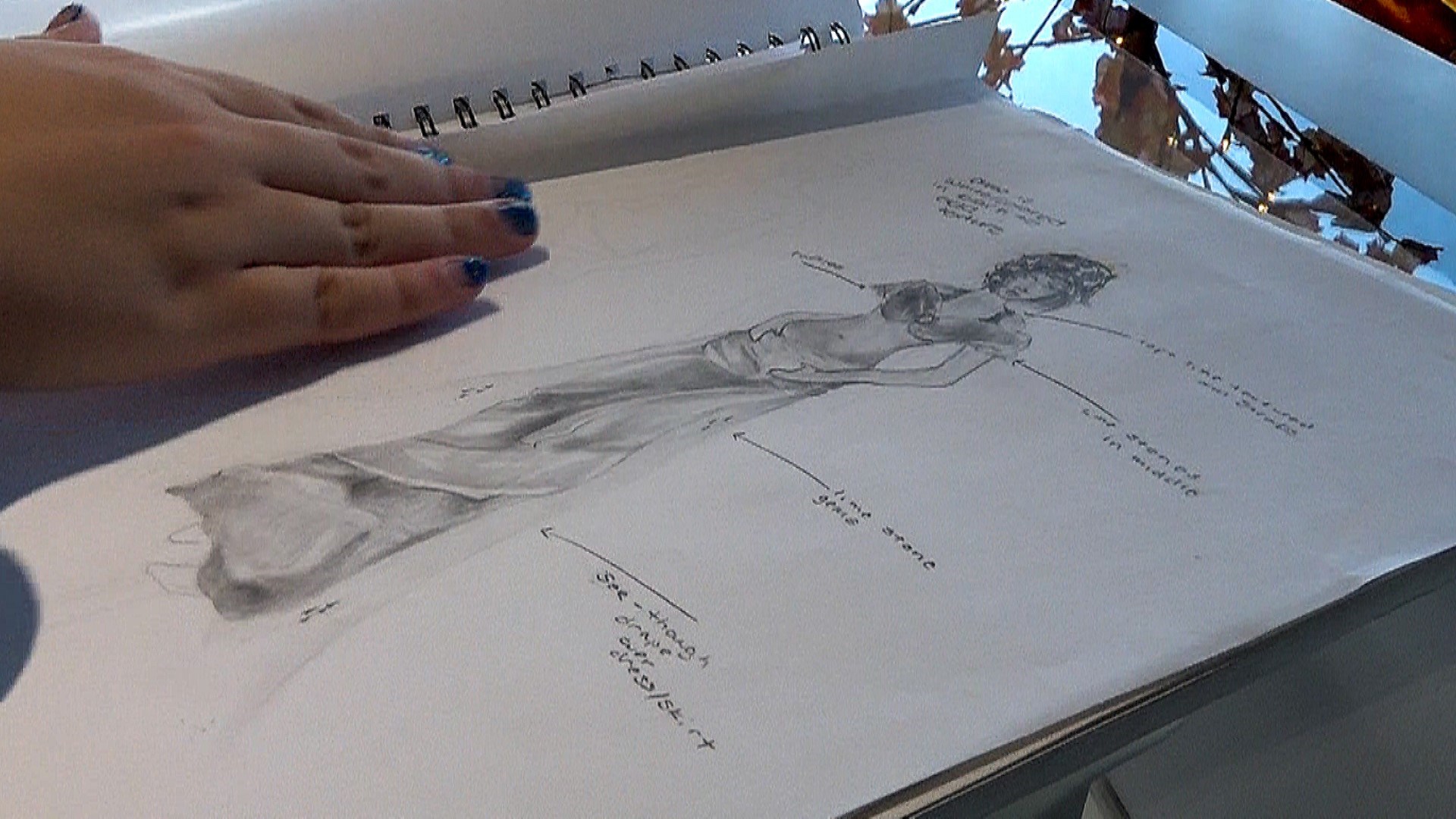 Ducot says it means a lot to see someone from Elmira make a name for themselves in the industry.  
"Knowing that someone like him, as a successful designer, and he's still able to come here and really follow through his roots is humbling. It's honestly really humbling." 
Hilfiger says the idea to start his own brand was seen as impossible to many but picked up momentum in the late 80s and early 90s. 
"I started in Elmira, downtown Elmira. With really modern clothes and as time went on, I thought I should start my own brand. They said, 'oh, I don't think you can do that' and I said, 'well, I think I can, I'm going to give it a try.' So, I gave it a try, and I had some starts and stops. But, 40 years later, the business continues to grow. We have about 2, 000 stores worldwide, and we're in 150 countries." 
The hometown legend took the industry by storm when collaborating with famous names like R&B singer Aaliyah, Destiny's Child, and rapper P. Diddy to name a few. For Hilfiger this meant getting more attention to his brand in a time when social media was nonexistent. 
"A lot of celebrities and musicians, athletes, started wearing the clothes, and when that happens, all of their fans started wearing the clothes. So we didn't have social media at the time, but now social media drives a lot of business."
Today, his main focus is his fashion program at Elmira college, better known as the Tommy Hilfiger Fashion Business School.  
"We're very proud of that and we look at it growing over time. So, that's our big effort at this moment in time, and we're really very excited about the future." 
Hilfiger also champions to include more diversity and representation through "The People's Place Program" that launched in 2020. The goal of the program seeks to bring more access to the fashion industry for underserved communities. 
"We've seen a result. It's a result of the People's Place program and we have mentored and given opportunity to young talent of color, and it's continuing to grow and expand, and we've given scholarships and we've given a lot of advice and a lot of guidance to these young people with talent who may not ordinarily have that opportunity." 
Elmira local Savan Cobain, owner of 3AM New York says Hilfiger is the American dream, and his work is living proof of it. 
"To be from Elmira and accomplish what he's accomplished is nothing but an inspiration for us and there would be no 3AM without Tommy for sure." 
Cobain also adds that to him it's important to see diversity across the arts especially when it comes to fashion.  
"I think it's very important. I definitely think Tommy's displayed that. I mean, look at his campaigns. He's had everybody from Zendaya to Luka Sabatt. So, he's got such a diversified you know, group of people." 
Mary Beth Conwell, owner of Ray Jewelers who helped organize the event says she was thrilled with the outcome of the community who arrived at her jewelry store. 
"Today's event has been awesome. We just can't get over the number of people in the door. It's been fantastic. For him to come and support local designers and small business means the world to us." 
Conwell says her store has a long history with the historical "The People's Place" shop when it opened in Elmira. 
"The really interesting history of Ray Jewelers, we're 87 years in business and we were located next door to his first store, 'The People's Place'. So, we were on Main Street back in the day so we have that connection."  
Conwell also added that for designers like herself, Tommy's humble beginnings sends a message that anything is attainable. 
"I've had young students come in here, I go and talk with the high schools and colleges locally, and you know, people everywhere should know that they could be who they want to be." 
Hilfiger says he hopes future generations will continue to follow the example for inclusivity in the fashion world, as well as industry leaders influencing younger groups in the years to come.