News
Roadblock Continues in Horseheads as NYSP, FBI, Local Authorities Remove Hazardous Materials
Monday, November 13th 2023, 1:59 PM EST
7PM UPDATE 11/14/23 -- New York State Police say South Main Street in Horseheads is reopen to the public as of 5p.m. Tuesday.  
However, they say 207 South Main Street and the adjacent parking will remain closed and secured by State Police and the Village of Horseheads Police Department until further notice.  The families that were evacuated from that area have been advised they may return to their homes.
Troopers say the area is safe to the public, but they request the public remains clear of the secure area.  They say the investigation is active.
3PM UPDATE 11/14/23 -- Horseheads and New York State Police have re-opened a portion of the closed off area near Hanover Square. South Main Street is now open, from the square to John Street. South Main from John to West Broad remains closed at this time. State police tell WENY News they anticipate the street to open fully by Tuesday evening.
HORSEHEADS, NY (WENY) -- A portion of South Main Street in Horseheads remains blocked off Monday afternoon, as local, state and federal authorities continue to investigate and remove reported hazardous materials of the home of a man now in custody.
Police executing a search warrant at 207 South Main Street on Sunday discovered the materials, following the arrest of Michael P. Hilliard, 43, on Saturday. New York State Police say their investigation led them to Hilliard, after a town of Veteran highway department employee found a suspected explosive device on Merka Road on November 6th. Police then arrested Hilliard on November 11th, driving a U-Haul carrying suspected hazardous materials on Route 13 in Newfield, headed toward the city of Ithaca.
Hilliard is currently charged with one count of Criminal Possession of a Weapon, and is in the Chemung County jail.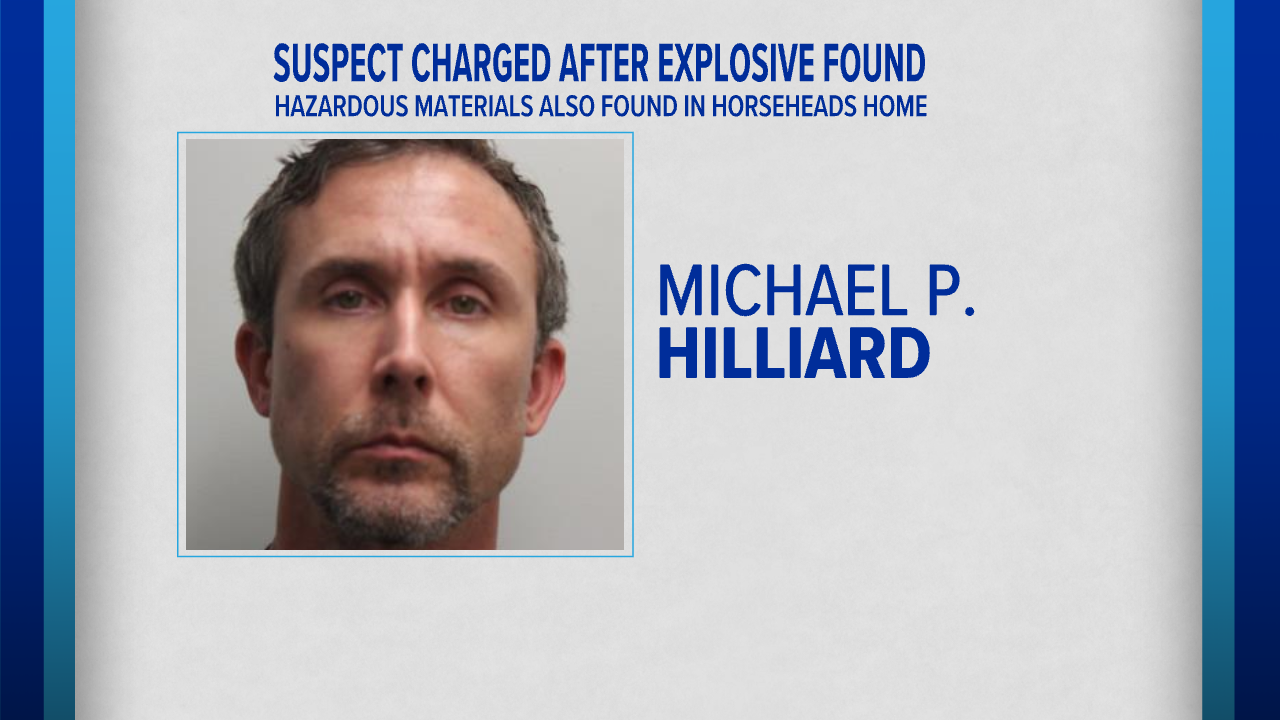 Authorities have set up a perimeter around Hilliard's South Main Street home, and evacuated people living nearby. State police on Sunday said the area may remain evacuated for at least 48 hours. Affected residents are being helped by the American Red Cross and Horseheads Fire Department. 
On Monday, more state and federal authorities were on scene, with additional equipment. A white tent could be seen set up next to the apartment.